SANTA FE — Students were just starting their day. It was first period art class.
For 30 minutes, authorities say Santa Fe High School was under siege by a teenage gunman armed with a shotgun and .38 caliber revolver. In the end, 10 were left dead and 13 others were wounded.
Dimitrios Pagourtzis carried out Friday's deadly rampage entirely within the art complex at the high school, barricading himself inside from the fusillade of police officers' bullets that followed him there, Galveston County Judge Mark Henry said.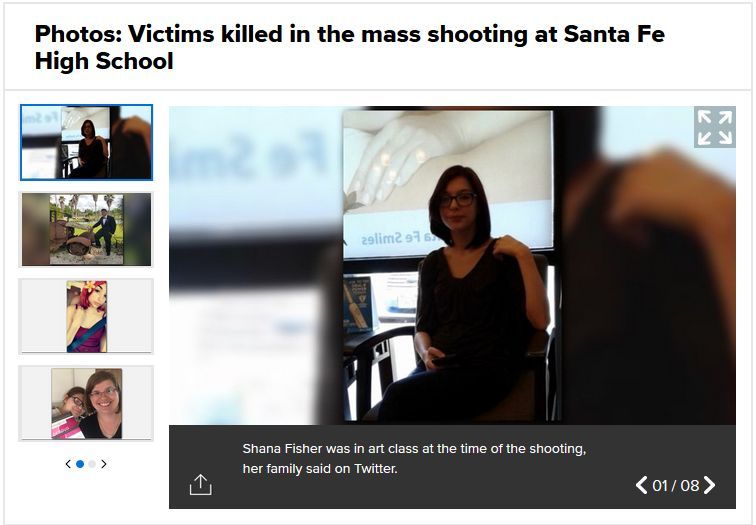 Law enforcement received the first calls at 7:32 a.m., according to an affidavit filed in Galveston County court Friday evening.
The art complex is made up of four rooms, each interconnected by interior hallways. Armed with a shotgun and .38 handgun, Pagourtzis walked in there Friday morning and began shooting students and teachers, said Henry, the county's top administrator.
All of the injuries and deaths occurred within the art complex, he said. Henry said he didn't know how many total students were in that part of the school when the shooting began.
"It's tragic," Henry said. "I don't know how you make any sense of this."
Zachary Muehe, a sophomore at the school of roughly 1,400 students, was in art class when he heard three loud booms.
Muehe told The New York Times that he recognized Pagourtzis from the school's football team — then saw he was holding a shotgun.
"It was crazy watching him shoot and then pump. I remember seeing the shrapnel from the tables, whatever he hit. I remember seeing the shrapnel go past my face," he told the Times.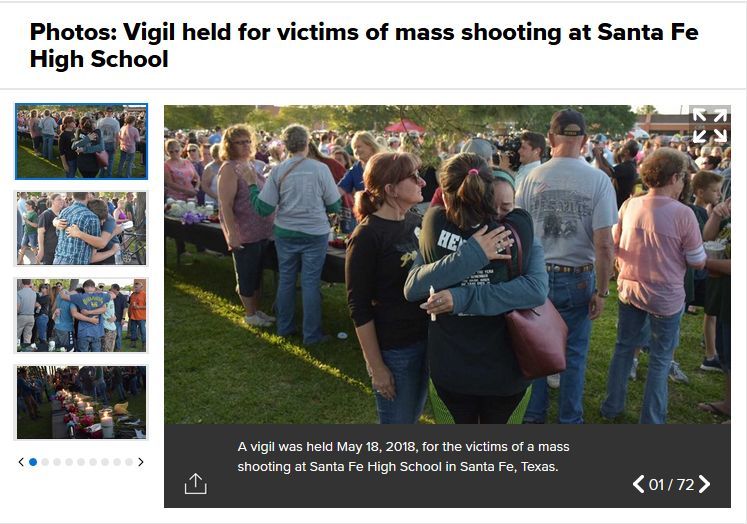 As he ran from the classroom, he told the newspaper he looked back and saw students lying on the ground.
In this image taken from video, law enforcement officers respond to a high school near Houston after an active shooter was reported on campus, in Santa Fe, Texas.
The first one to confront Pagourtzis was the school's police officer John Barnes, who tried entering the art complex looking for the shooter, he said.
PHOTOS: Heartbreaking scenes outside Santa Fe High School.

Scale Down to the middle of the page.. Lots of information and photos….