Want to skip adf.ly or other link direction sites?
1.If you already have firefox, go to firefox button > extensions.
2.Go to install extension and search for Grease Monkey.
3.Click "Add this to Firefox" at "Grease Monkey 1.9" (or sort like that.) Extension.
4.After it finished installing, restart Firefox.
5.Go to this link : Click.
6.Click Green "Install" button at the top right corner.
If Firefox ask you to install it or not, please allow.
7.Then Grease Monkey will said something like "Successfully Installed!" and you are done.
What will happen? : If you go to website that shrink URL with some ads website, Firefox will now figure out what is its real destination, block ads and redirect you to that website until you reach real webpage.
(No matter how many ads websites are behind that. I've already find someone that use adfly, link bucks and about 2 or 3 after that and this script skipped them in about 10 secs.)
Note: This script no longer works for adf.ly but still works for other websites.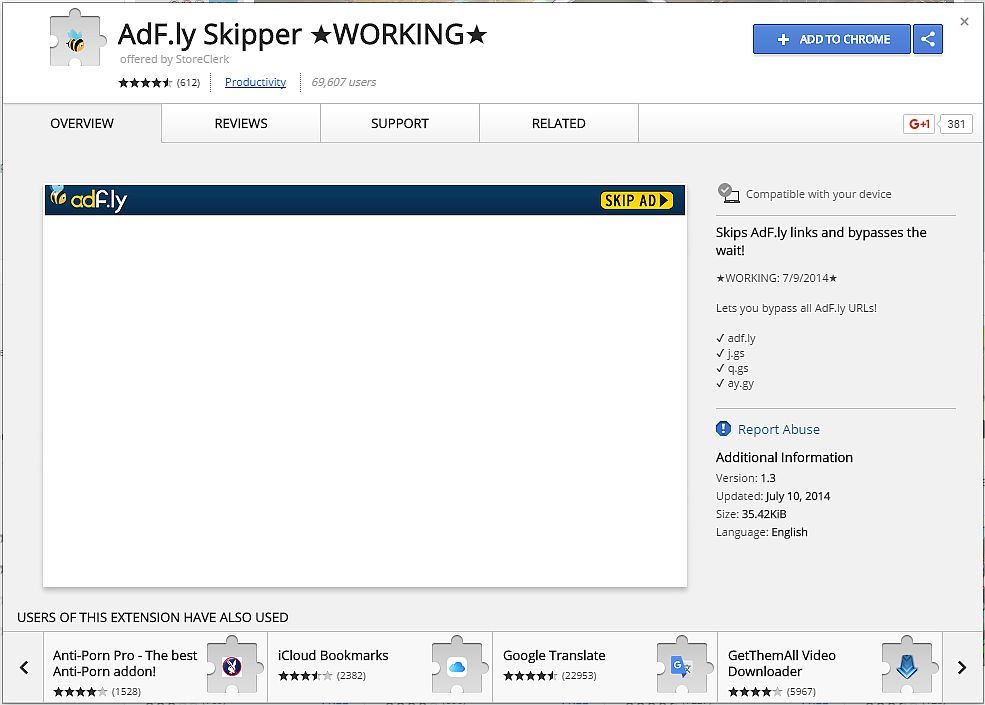 Category: tools,no-adfly-spam,